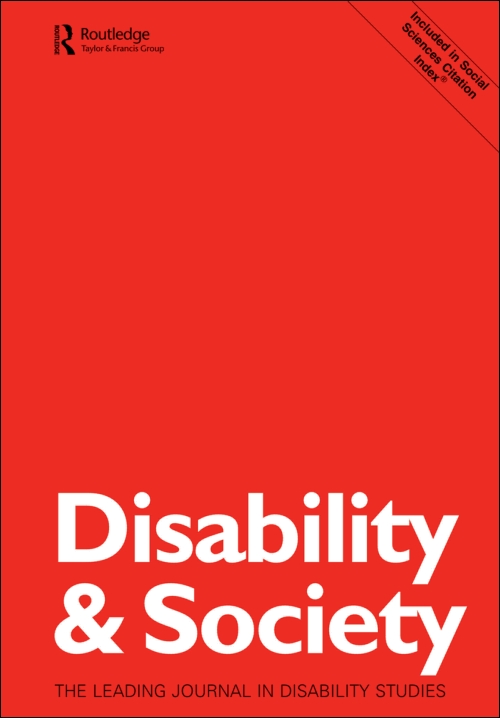 Revista / Journal
Disability & Society, 33(10)
Fecha de publicación / Publication date
2018
ISSN
Print ISSN: 0968-7599; Online ISSN: 1360-0508
Páginas / Pages
1-6.
Deprived of human rights
Ignacio Calderón-Almendros
Abstract
In June 2018 the United Nations Committee on the Rights of Persons with Disabilities published a report on the educational system in Spain, in response to some complaints submitted by SOLCOM (Association for Community solidarity and social inclusion of people with functional diversity). The report has had a substantial impact. A few months earlier, in February 2018, people from all over Spain had taken part in a workshop held at the Universidad de Málaga, as part of a research project entitled 'Emerging Narratives about Inclusive Schools Based on the Social Model of Disability: Resistance, Resilience and Social Change'. The project aims to gather accounts of activist experiences from families and professionals who determinedly struggle to make schools places where all children are recognised through presence, participation, learning and success in the pre-compulsory and post-compulsory education stages. Both the Committee's report and the statements made by relatives and activists at the workshop illustrated and bore witness to a systematic violation of many children's right to education solely due to their disability.
CALDERÓN-ALMENDROS, I. (2018). Deprived of human rights. Disability & Society, 33(10).
---